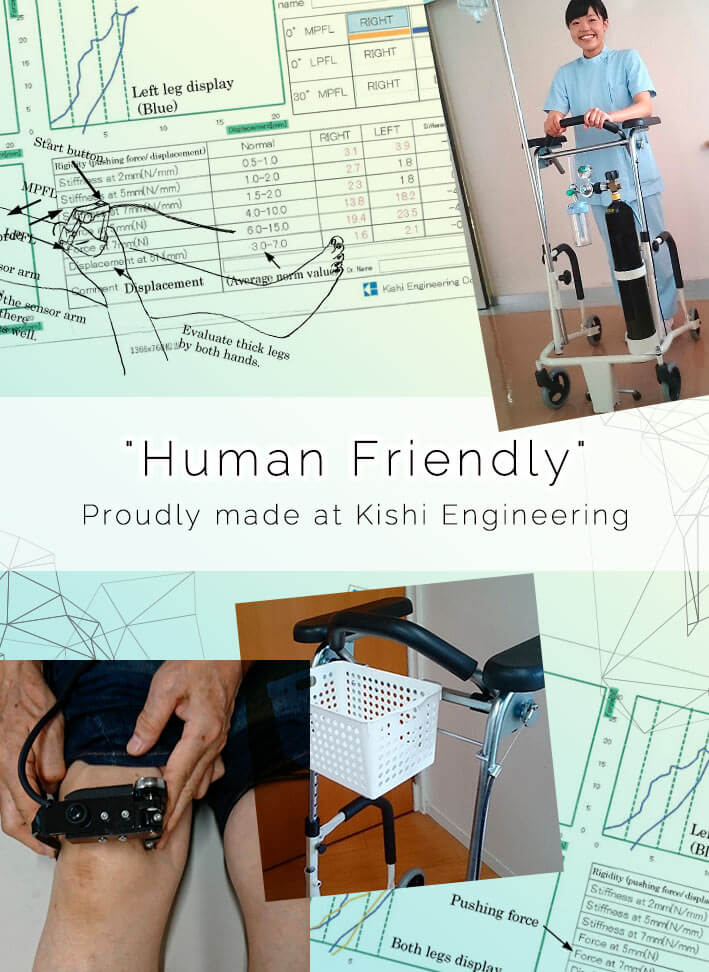 To continue making machines that "help people"
The company focuses on a development of equipment to promote the independence of the elderly and people with disabilities. For those, what is important is to be able to spend every day on their own even with the equipment, to improve their physical functions, and to finally being able to return to the society. A need of the elderly care is tended to increase in recent years whistle the human responses are limited, therefore a big mission for the welfare equipment manufacturers is to reduce the labor of caregivers and to urge being able to live on their own of the elderly and the handicapped.
Products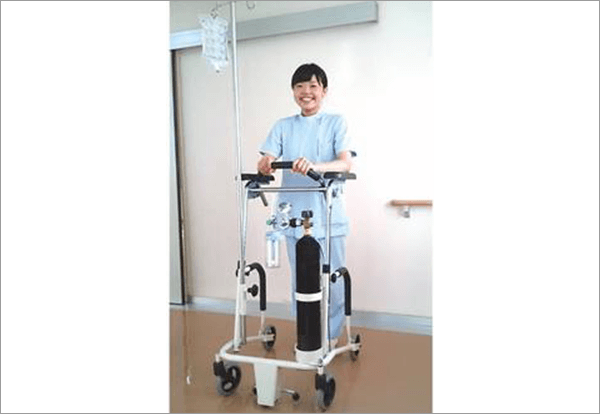 Multi-functional rehabilitation walker for hospital use KW300
Standard accessories
IV stick, oxygen cylinder stand, small basket
Product outlines
(1) This walker is a product corroboratory developed with a rehabilitation hospital.
(2) The oxygen cylinder and IV (intravenous) rod can be set on the walker.
(3) The main part is finished with baking finish and chrome plating, thus it keeps hygienic and beautiful even after many years of its use.
(4) With a wide elbow rest (forearm support), the weight of person is supported and it eases a walk for long time and makes less fatigue.
It helps to stretch a person's lower back and to perform walking rehabilitation in a good posture.
(5) The handle is V-shaped, an it is easy to hold.
(6) It serves as 3 roles in one unit, as the handle has an inverting a front and a rear side structure.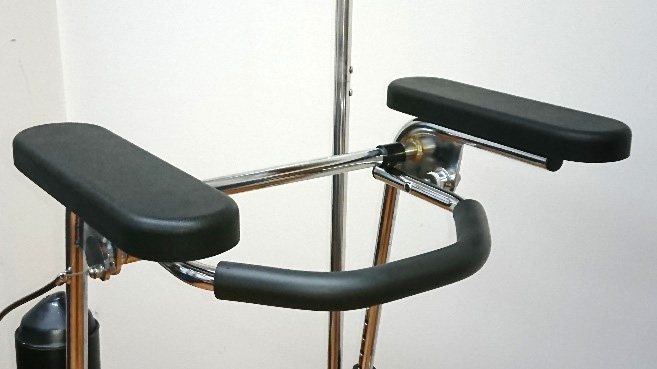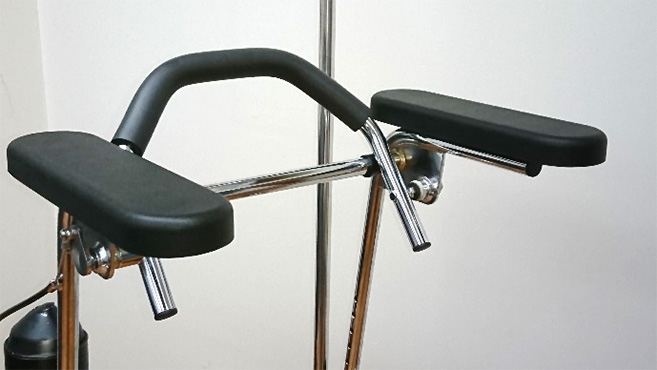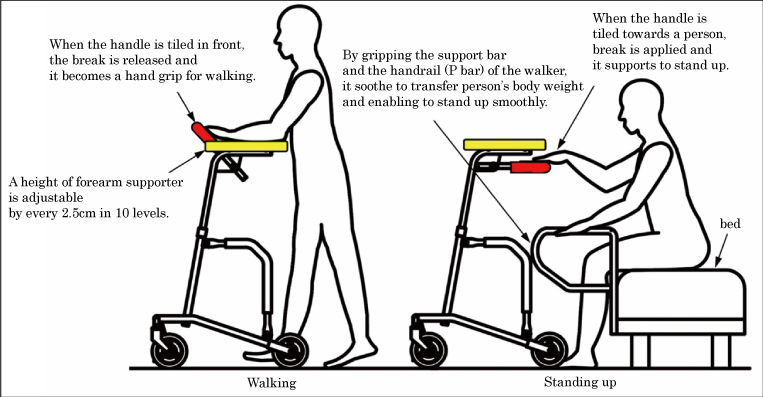 (7) An oxygen cylinder stand is attached as a part of standard accessories. It holds an oxygen cylinder firmly by inserting which does not stick out from the walker. It keeps a balance of the walker still.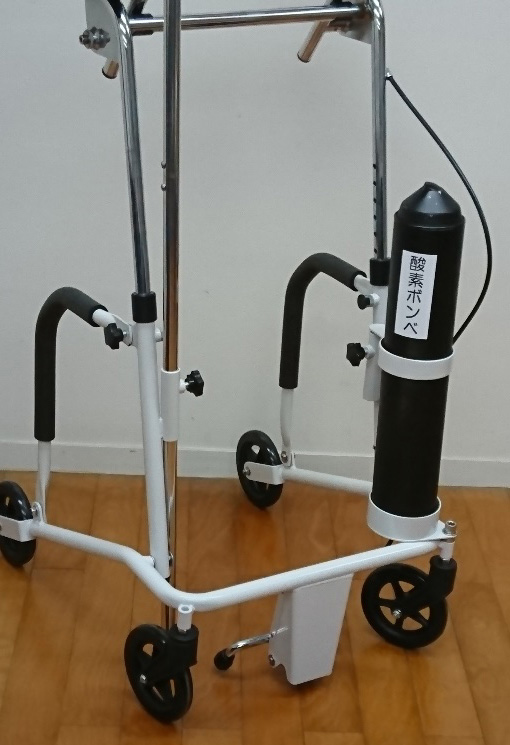 (8) IV rod mounting bracket is attached as a part of standard accessories. By inserting the rod from the top, it locks still. The height can be adjusted according to a person's height.
(9) A small basket is included as a part of standard accessories. A bag, wallet, or/and a mobile phone can be stored. It makes convenient when taking a walk or shopping at a store as a rehabilitation.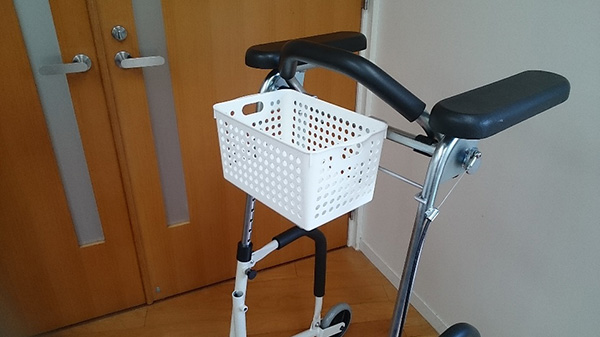 (10) The height of the handle can be easily adjusted. As shown on the photo, pull the knob to unlock and lock it again at the necessary height. Be sure to support the handle not to fall while adjusting. The knob is in the locked position when it clicks, and slide the handle up and down when released.